I've been asked a lot recently by several hardware manufacturers to help them through the process of getting the CE Mark or to help to cost reduce the process.
This article is a guide for hardware manufacturers (NOT importers or distributors!) who want to do all the right things to legally get their product into Europe.
What this article covers:
The process for getting the CE Mark

Outline of the most common directives

How to find the standards that apply to your product

3rd party vs. in-house testing

Applying the CE mark label

Declaration of conformity
The CE Mark Process for Electronic Hardware Manufacturers
What is the CE Mark?
The CE Mark (or CE Marking is actually the correct way to say it) is a conformity scheme that allows for the free flow of products between countries in the European Economic Area (EEA). A manufacturer has the responsibility to prove compliance with whatever rules apply to their product in Europe and in theory, the CE Mark shows that the manufacturer has done their due diligence and the product is compliant.
Get the CE Mark – Top Level Step by Step Process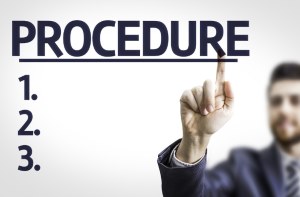 This is the generic process that you need to follow to get the CE Mark:
Identify the applicable directive(s)
Identify the harmonized standards
Verify product specific requirements
Identify whether an independent conformity assessment (by a notified body) is necessary
Test the product and check its conformity
Draw up and keep available the required technical documentation
Affix the CE marking and draw up the EU Declaration of Conformity
I'm going to go through these step by step below:
1. The Most Common Applicable CE Mark Directives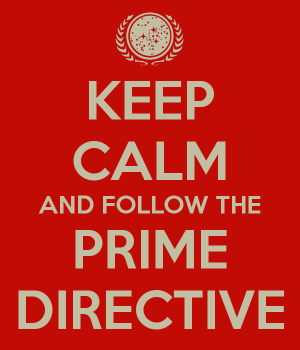 The directives are a bunch of legal acts. There are tons of them but you only need to comply with the ones that are applicable to your particular product.
It's important to note that the directives don't actually outline the test requirements that are required to prove conformance. Test requirements are contained within "harmonized standards", which we'll get into below.
If your product passes all of the tests outlined in the relevant harmonized standards, then your device is said to have a "presumption of conformity" with the directives.
Here are the most common directives that apply to electronic hardware products:
EMC Directive
The EMC directive applies to almost all electronic equipment. It covers the radiated and conducted emissions performance of electronic products as well as the radiated and conducted immunity performance. You'll notice that Europe has the additional criteria of 'immunity' testing compared to FCC requirements which only specify emissions limits.
Safety (LVD – Low Voltage Directive)
The LVD which is a safety directive applies to all electrical equipment designed for use with a voltage rating of between 50 and 1000 V AC and between 75 and 1500 V DC. The lower voltage limits are removed for wireless devices, which essentially means every wireless device sold into Europe, even if it's a tiny 5V DC, 1 mW Bluetooth transmitter, needs to be tested for safety. I wonder how much lobbying that requirement took to implement? However, even if the LVD is not applicable to your product, the EU rules clearly state that a product must be still be 'safe'. Other directives such as the GPSD (General Product Safety Directive) may still apply.
Radio (RF Transmitters)
The R&TTE Directive (Soon to be the Radio Equipment Directive as of June 2016) applies to all radio equipment and to telecommunications terminal equipment intended to be connected to public telecommunications networks. It covers the radio characteristics and frequency allocation of wireless transmitters in Europe. A point to note is that if your equipment falls under the R&TTE directive, then different EMC standards are usually called out instead of those used for unintentional radiating devices which fall under the EMC directive. This is because the standards for wireless transmitters in Europe also cover emissions and immunity performance specifically for transmitters.
RoHS
An often overlooked aspect of CE compliance is the RoHS directive. This directive governs the maximum concentrations of hazardous substances contained within products. A new version of this directive came out in 2013 which now requires most electronic equipment to be compliant with the rules. Some examples of the concentration level limits, bases on weight within homogeneous materials are:
Lead:                    0.1 %
Mercury:             0.1%
Cadmium:           0.01%
This has a real effect on electronics manufacturers for the components and technology you choose to use. Lead free solder is now widely available, but it can really suck to work with. If you want to be in compliance with the rules, make sure that your components and manufacturing processes comply with the RoHS requirements. Guidance on a new version of the RoHS directive, which was released in 2013 can be found here.
WEEE
The WEEE Directive (Waste from Electrical and Electronic Equipment Directive) is now applicable to most electronic and electrical equipment in Europe. It's aimed at redirecting waste electronic and electrical equipment from the landfill to a recycle depot instead.
As a manufacturer (referred to as a 'producer' for the purposes of this directive), you have some obligations under this directive. Those obligations may include:
Marking your equipment with the WEEE logo
Joining a PCS (producer compliance scheme) – this is to finance the collection and recycling scheme.
Providing information to a PCS on items such as product sales
Although currently in full force, there is still a transition period, with a target implementation date of 2018. According to this guidance document, even manufacturers who are based outside of the EU are required to join a PCS in every member state (country) that their product is sold into! Whether that is actually happening or not, is up for debate. Further information on the WEEE can be found here.
Other Directives
There are lots of other directives that could potentially apply to your product depending on the type and application of product. Some of the other directives include:
The machinery directive
Active implantable medical devices directive
The medical device directive (MDD)
REACH
ECOdesign
ATEX Directive (Equipment and protective systems for potentially explosive atmospheres)
Toy safety directive
There are more as well. You can view a list of them here.
2. How to find the standards that apply to your product
Option 1 – Ask a test lab
This is probably the easiest method. Just call up the sales department of a test lab that you're considering using for product approvals. They should be happy to provide a breakdown of the applicable standards and tests and give a quote for testing services for your particular product. If they're not, choose a different test lab.
Keep in mind that sometimes test labs get it wrong. They do their best, but occasionally they will give you some incorrect information. I've seen several product datasheets where they claim compliance with the wrong standard. It's not the end of the world, but it's worth getting right.
One thing to note is that test labs can spend a decent amount of time researching the standards that apply to a given product. If it's a simple job for FCC or CE testing, then they'll probably be able to tell you which standards apply to your product off the top of their head. However, if your product is a wireless device (RF testing) that will be fitted to a bus (automotive testing) in South America (complex regulations on a per country basis), then they're probably going to have to do a fair amount of legwork. My point is: don't go asking a lab if there's no possibility that you'll use their services. The exception to that is when it's a lab's responsibility to give advice – in Europe for instance, if you need a concise answer on exactly which tests apply to your product, you can hire an NB (Notified Body) to interpret the regulations for you.
At my lab, I was happy to give advice for existing customers or if I had a shot at securing a new client. I drew the line at providing advice to customers that were using labs in China but asked for free support here because of the language barrier.
Option 2 – Check your competitor's datasheet
If any of your competitors claim compliance for the same target markets as you're aiming for, they often cite the standards that they've tested to in their product datasheets. Search Google for identical products and look for the compliance and regulations section of their datasheet. Very often you'll find the answer you're looking for.
Also, a google search for "Your product type" + "DoC" or "Declaration of conformity" will often yield a document that outlines the directives and standards that a closely related product has passed.
Option 3 – Find them yourself
See below for directions to the standards for EMC, RF and safety.
Where to find and buy EMC/RF/Safety Standards
EMC
Keep an eye on the OEJ for the latest EMC standard publications.
The interface is super non-intuitive for finding what standards apply to what products, so developed a tool to quickly track down the EMC standard that applies to different types of products. You can use it here.
To buy low cost versions of the standards go here.
Pro-tip: Google "Your standard here" +filetype:PDF. It will often turn up draft versions or variations published by some member countries.
Safety
You can find a list of the latest safety testing standards under the LVD here.
To buy low cost versions of the standards go here.
Radio/Wireless
I found radio standards hard to find until I came across the European band allocation document. If you know your transmission frequency, use this document to find the corresponding radio standards.
Luckily all European radio standards are made available for free here: http://www.etsi.org/standards-search.
Some common radio standards:
EN300 328 (Data transmission equipment operating in the 2,4 GHz ISM band and using wide band modulation techniques)
EN300 220 (Short Range Devices, 25 MHz – 1000 MHz)
Radio EMC Requirements
Devices with radios in them have a different set of EMC standards. The main standards is EN301 489. This is the 'base' standard. Depending on your radio, there may be a separate standard which is a separate 'modification' document, which modifies certain paragraphs in the base standard.
EMC standards for radio devices are available for free here: http://www.etsi.org/standards-search.
Need a legal opinion on which directive and standards apply?
If you need a definitive legal opinion on what directives and standards apply to your product in Europe, contact a Notified Body. For a fee, they will tell you what applies and give you clarifications/interpretations if you need it.
3. Verify product specific requirements
Once you've identified all of the standards that apply to your product, you need to work out a few things:
Which specific tests apply;
What the test configurations are;
What test levels apply (immunity);
What emissions limits apply (radiated & conducted emissions);
What pass criteria you need to meet;
This is all stuff that a test lab will need to collate when they create your 'test plan'.
Get more details on this aspect in the "Beginner's Guide to EMC Testing" or watch my webinar which details how to create your own EMC test plan.
4. Identify whether an independent conformity assessment (by a notified body) is necessary
Depending on your product type, you may or may not need to involve a notified body to conduct a conformity assessment. If you have a relatively risky product such as a medical device then you're more than likely going to need to go this route. Also, some uncommon radio transmitters and those where harmonized standards aren't available will probably require the use of a notified body.
For many products though, you can do the conformity assessment procedure yourself for the EMC, safety and radio directives.
Find the exact details for your product here.
5. Test the product and check its conformity
This is the part that everyone hates! It's usually the part where you send your product away to a 3rd party test lab for testing. It costs a fortune, it takes ages, and the failure rate is often over 50% (at least for EMC).
They may do EMC testing, safety testing or radio (RF) testing or testing to prove compliance with any of the harmonized standards that apply to your product.
You'll need to modify your product and/or documentation until you pass these tests. You can't sell your product until you do!
How to Pass the Tests
This is the $64,000 question. How do you make sure that you're going to pass all of the tests? Well there is no easy answer, but generally it is a combination of:
Understanding which tests apply to your product and how they will be applied
Designing your product in such a way as to meet the requirements set out in the standards
Pre-compliance testing at the late prototype stage to give yourself some confidence that the final product will be compliant
Final compliance testing & troubleshooting if you fail testing
I've outlined a preparation process for EMC testing here.
In terms of designing a product to be compliant from the get-go, that is really what my company is all about. On the EMC FastPass training platform, we have online courses on:
Third Party vs In-House Testing
For geographical regions where EMC immunity testing is mandatory (e.g. Europe, Australia, New Zealand and others…) there is a common misconception that you need to use an accredited or 'approved' 3rd party test lab to do the testing for you. I often heard people use the phrase 'CE certification', hinting that a test lab has a special designation that can 'certify' your device for Europe. That's not the case at all.
The "CE Mark" is a self declaration by a manufacturer that their product meets the requirements of the relevant CE Mark directives. The normal way to prove that your product meets these directives is by outsourcing the testing to a 3rd party lab and holding the test reports on hand to prove that you've done your due diligence.
But, most 3rd party testing labs don't have any more authority than your company does for CE testing. There is no central governing authority in Europe that test labs register with (unless they are 'notified bodies' or involved with some industry specific test such as medical) so they have no more power to 'certify' your device than you do!
Many hardware manufacturers take advantage of that fact to have their own in-house test lab to perform many or all of the tests themselves. It has lots of benefits, not only for saving on 3rd party testing costs, but it's also invaluable for pre-compliance testing through the development cycle as well as making it easy to verify compliance if you have to make any changes to your product after testing.
Helping medium to large size manufacturers set up in house testing capabilities and training up staff on test procedures is something I do, so if you're interested in my services, check out my consulting page and drop me a line.
Also check out my in-house EMC testing guide for more information.
6. The Technical File
Each of the directives that apply to your product have their own documentation requirements.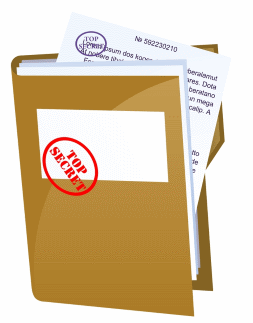 Basically, the technical file needs to include all of the information and technical documents that a 3rd party would need to be able to successfully verify that your product is compliant with the requirements of the directive.
For the EMC directive for example, it would need to contain:
A general description of the apparatus;
Evidence of compliance with the harmonised standards, if any, applied in full or in part;
Where the manufacturer has not applied harmonised standards, or has applied them only in part, a description and explanation of the steps taken to meet the essential requirements of the Directive, including a description of the electromagnetic compatibility assessment set out in Annex II, point 1, results of design calculations made, examinations carried out, test reports, etc;
A statement from the notified body, when the procedure referred to in Annex III has been followed.
You as the manufacturer or your authorized representative located within Europe should keep copies of the technical documentation for a period of 10 years after the last product was placed on the market.
The safety (LVD) directive needs to contain:
a general description of the electrical equipment,
conceptual design and manufacturing drawings and schemes of components, sub-assemblies, circuits, etc.,
descriptions and explanations necessary for the understanding of said drawings and schemes and the operation of the electrical equipment,
a list of the standards applied in full or in part, and descriptions of the solutions adopted to satisfy the safety aspects of this Directive where standards have not been applied,
results of design calculations made, examinations carried out, etc.,
test reports.
The R&TTE (Radio) Directive needs to contain:
a general description of the product;
a conceptual design and manufacturing drawings;
schemes of components, sub-assemblies, circuits, etc.;
descriptions and explanations necessary for the understanding of said drawings and schemes and the operation of the product;
a list of the standards referred to in Article 5, applied in full or in part, and descriptions and explanations of the solutions adopted to meet the essential requirements of the Directive where such standards referred to in Article 5 have not been applied or do not exist;
results of design calculations made, examinations carried out, etc.;
test reports.
The guidance for RoHS Directive technical documentation is:
Article 7(b) of RoHS 2 requires the manufacturer to draw up the required technical documentation and carry out the internal production control procedure in line with module A of Annex II to Decision No 768/2008/EC (common framework for the marketing of products) or have it carried out on the manufacturer's behalf. Hence, the requirements for the technical documentation can be found in that same Annex II of the Decision under module A. CENELEC have produced a Harmonised European Standard on the required technical documentation for the presumption of conformity, which provides guidance to satisfy the requirements in 768/2008/EC.
Get more information on the RoHS directive here.
Technical documentation for other directives
Check out the Annexes of each directive (just google it) for the documentation requirements .
7. CE Mark & Declaration of conformity
The CE Mark DoC
Now that you've proven compliance with the rules, it's time to apply to draw up a declaration of conformity. The Declaration of Conformity is a special document which the manufacturer signs to say that the product meets all of the requirements of the applicable directives. It must be issued by the manufacturer, and it states that the manufacturer is solely responsible for the conformity of the product.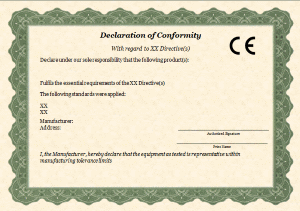 The Declaration of Conformity must include:
a reference to the Directive,
an identification of the apparatus,
the manufacturer's details such as name and address,
a dated reference of the specifications under which conformity is declared
the date of the declaration,
the identity and signature of the person empowered to bind the manufacturer or his authorised representative.
The CE Mark "Sticker"
Once the necessary steps have been successfully completed, the CE marking must be affixed to the product. This is not to be confused with the "China Export" mark!
The marking must be placed visibly and legibly on the product or, if not possible due to the nature of the product, be affixed to the packaging and the accompanying document. The CE marking shall consist of the initials 'CE' taking the following form:
The various components of the CE marking must have the same vertical dimension and may not be smaller than 5 mm. If the CE marking is reduced or enlarged, the proportions given in the above graduated drawing must be adhered to.
Disclaimer:
Always contact an accredited test lab or Notified Body for guidance on a case by case basis. i.e. If I got something wrong in this article don't sue me.
Let me know in the comments below if the information is relevant to your product! Did I miss something out? Does it have the info you need to get the CE Mark? Would love to know if you're finding this stuff useful?!