EMC Testing Technician
Online Training Program
Confidently Create, Perform and Document Electromagnetic Compatibility Tests
A Guide to Full-Compliance, Pre-Compliance, and EMC Troubleshooting
---
---
   
What You'll Learn:
EMC testing is an important step in qualifying the emissions and susceptibility performance of an electronic product.
This course delivers a start to finish process to become a competent EMC technician.  We cover creating fully-compliant and pre-compliant test setups, documenting tests and operating test equipment properly to ensure accuracy.
As an EMC technician, it is important not just to run the software to obtain a pass or fail. It's important to understand the physics and rationale behind each test so that we can avoid making mistakes and provide valuable test data.
Key topics covered include:
The equipment needed to perform each test and how to set up and use it
How to design and operate a compliant or pre-compliant EMC test facility
Become confident using RF test equipment and measurement units
How to create test plans and reports
How to analyze and present test data
How to setup and run radiated/ conducted emissions tests
How to setup and run continuous and transient immunity tests
How to navigate standards and regulatory agencies
How to ensure conformity is maintained after final approvals
How to perform system level EMC troubleshooting for emissions + immunity tests

Who Is This Course For?
Test Engineers
Test engineers who want to learn how to set up and run EMC test equipment
EMC Test Labs
Standardize EMC training for technicians and others involved with EMC testing within your organization
Hardware Manufacturers
Implement robust EMC testing processes and knowledge within your organization
Industry Professionals or Students
Also suitable for engineers and academics involved in the EMC field

Course Description:
The EMC Testing Technician Course is a comprehensive online course covering emissions and immunity EMC testing requirements and methods.
The training includes 10 modules, with 45-90 minutes per module:
Module 1: Defining the Problem: Introduction to EMC
What is EMC
EMC for Manufacturers & Test Labs
EMC Industry Overview
Module 2: Essential Concepts
Physics of EMC
Radio Frequencies (RF)
Metrology
Module 3: Documentation, Standards & Regulatory Requirements
Process & Documentation
Common Processes (FCC+CE)
Standards & Regulatory Bodies
Module 4: Core Lab Equipment Use, Safety & Maintenance
Lab Equipment
Mastering Key RF Test Equipment
Safety Precautions
Module 5: Radiated & Conducted Emissions Testing
In this module we cover how to setup, perform and document the two most common types of EMC tests: radiated and conducted emissions testing.
Module 6: Continuous Susceptibility Testing
In this module we cover several of the most common continuous susceptibility tests. You will learn how to create the test setup, perform the tests and document the results.
Module 7: Transient Susceptibility Testing
In this module we cover several of the most common transient susceptibility tests. You will learn how to create the test setup, perform the tests and document the results.
Module 8: EMC Testing for Specific Applications
Wireless
Automotive
Medical
Module 9: Pre & Post Compliance Testing for Manufacturers
Building an In-House Test Lab
Pre-Compliance Testing
QA & Ongoing Compliance
Module 10: System Level Troubleshooting & Mitigation
Foundation
Mitigation Component Options
Typical Issues & Fixes
Enroll now, and get up to speed as quickly as possible on the latest EMC test requirements and standards.
---

The EMC Testing Technician Course

10 Modules
---
---
1 year unlimited access


Certificate of Completion
---
Tuition:  

   Request Pricing
Setting:   

  Online/Virtual
Course Length:

15 Hours

About The Instructor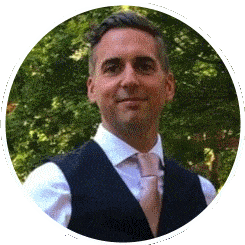 Andy Eadie
EMC Engineer | Hardware Design Engineer | EMC FastPass Founder
Andy is an EMC Engineer and the founder of EMC FastPass.
He designed hardware products for over 10 years including consumer, medical and industrial products before building and running an FCC listed EMC test facility. In 2014 he founded EMC FastPass with the goal of making EMC education interesting, accessible and globally available.
He has been involved with the specification, design and integration of several EMC test facilities as well as maintaining a full suite of test equipment for consulting purposes.