GLOBAL CERTIFICATIONS
FOR MAKERS AND HARDWARE STARTUPS
---
Find the regulatory path to legally bring your product to market in the US (FCC), Europe (CE) and beyond..
---
---
---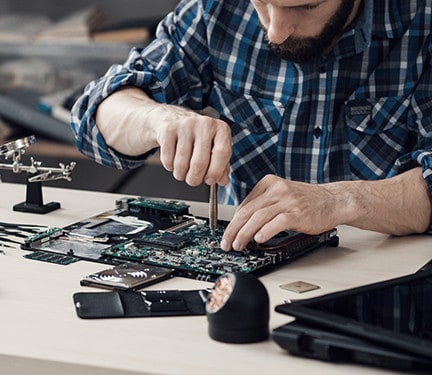 A must have for every technology maker and hardware startup!
---
This is an essential reference guide for makers and hardware companies who intend to launch an electronic product at some point. As well as giving step by step instructions for getting FCC and CE approvals, it also outlines the many types of certifications that can apply to electronic products around the world.
The eBook answers some of the most common problems that makers and hardware companies face when it comes to launching their product, such as:
The eBook Contains:
A top level overview of the various types of tests that apply to wireless and non-wireless products
Step by step processes for getting FCC and CE compliance
How to work out what standards apply
How to take advantage of FCC and CE exemptions
Rules for selling kits
How to select the best 3rd party test lab
Implications for open source hardware and software
Labeling requirements
Pre-compliance options
What are the pros and cons of wireless modules?
A must have for every technology maker and hardware startup!
eBook File Types:


you will receive the eBook in both PDF and Kindle (.mobi) formats
While focusing on EMC and RF certifications, because they apply almost universally around the world, it also gives an overview of how to determine whether other certifications (safety, SAR, environmental, proprietary) apply and how to go about getting them.
I bought a copy of your book and I must say I am loving it. Rodolfo Ruiz, Driblet Labs
I was just worrying myself over FCC certification…. Thanks! I just bought the e-Book.Michael Heimbinder, Habitat Map
Wow. Andy, this is awesome! I don't know of a single hardware startup that I won't recommend referencing your book to once it comes time to plan for certifications. Well done!Ben Einstein, Partner, Bolt.io
Such a great book. Thank you for sharing.Junhao Hu, Darma ($200k+ Kickstarter)
This book fills a void in the maker community.Brian Huang, Sparkfun