EMC Design for Compliance: Immunity
Design circuit boards and products that pass continuous and transient immunity testing
---
---
   
What You'll Learn:
Circuit board layout techniques to increase immunity to phenomena
How to specify and apply suppression components at the circuit board level
System level mitigation techniques for all EMC tests
How to prepare a test plan including standards, monitoring methods,and pass/fail criteria
The 12 keys to protecting your device at the external, internal, and firmware levels
How to select and create test set-ups for each immunity test
Selection of full-compliance or pre-compliance test equipment
How to minimize self-interference issues
How to save money on pre-compliance testing in your own office
Troubleshooting techniques for each of the 7 immunity tests, and equipment options to suit your budget
How to get the most out of your RF transmitter by minimizing interference from other parts of your circuit (RF Desense)
12 mitigation methods to avoid radiated immunity problems

Who Is This Course For?

Hardware/Electrical Engineers
Hardware design engineers of all levels who want comprehensive training on design for immunity compliance

Testing/Compliance Technicians
Testing/compliance technicians who want to understand how aspects of design affect immunity performance

EMC/EMI Test Labs
3rd party test labs that want to train up test engineers on design for compliance

Junior Electronics Engineers
Junior electronics engineers and new university graduates who want to add EMC design to their resume

Course Content:
| Lesson | Time |
| --- | --- |
| Introduction | 8m:07s |
| Standards, Test Plans, Monitoring Methods & Pass/Fail Criteria | 1h:35m:27s |
| Electromagnetic Coupling Mechanisms | 44m:54s |
| Overview of Immunity Protection Methods | 45m:04s |
| Electrostatic Discharge (ESD) | 1h:00m:16s |
| Electrical Fast Transient (EFT) | 45m:45s |
| Surge | 32m:24s |
| Transient Immunity Assignment | - |
| Power Quality | 44m:31s |
| Radiated Immunity | 1h:29m:14s |
| Conducted Immunity | 1h:11m:06s |
| Minimizing Interference to Wireless and Analog Circuitry | 2h:06:58s |
---

Course Description:
Learn how to design, prepare, test and troubleshoot products for a suite of the most common EMC tests including:
ESD
EFT
Surge
Conducted Immunity
Radiated Immunity
Magnetic Field
Power Quality
Focusing on the PCB and enclosure levels, the course is tailored for electronics engineers, technologists and anyone involved in designing, testing or troubleshooting products for electromagnetic issues.
The course includes test set-ups, test equipment options (pre-compliance and full compliance) test plans and execution of EMC tests.
This course is applicable for any products that must undergo EMC immunity tests including automotive, medical, consumer, industrial, wireless and more.
---
Enroll now, and design circuit boards and products

that pass continuous and transient immunity testing.
---
---

 The EMC Design for Compliance: Immunity course

  11 Video Lessons
  5 Review Quizzes
---
---
1 year unlimited access


Certificate of Completion
---
Tuition:  

   Request Pricing
Setting:   

  Online/Virtual
Course Length:   

 11 Hours
Colin O'Flynn
CTO, NewAE Technology Inc.


"Andy's EMC Design for Compliance training is a great mix of theory with practical experiments, and helped me intuitively understand where EMC problems occur and how to avoid them."
Richelle Eck
Engineering Manager, Inuktun Services Inc.


"The courses have really made a difference in the thinking and approach of our electrical engineering team. They now consistently think about design for emissions and immunity as an integral part of our design process. The training has been extremely valuable."
Dave McCall
Lead Engineer, Steris Medical


"Thank you, Andy! Great course! I learned a lot, understand EMC much better and now am eager to apply that knowledge to a few applications here that have been troubling me."

About The Instructor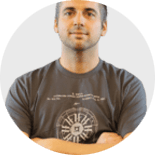 Andy Eadie
EMC Engineer | Hardware Design Engineer | EMC FastPass Founder
Andy is a hardware design engineer and the founder of EMC FastPass.
He designed hardware products for 10 years before building and running an FCC listed EMC test facility. In 2014 he founded EMC FastPass with the goal of making EMC education interesting, accessible and globally available.