EMC Design for Compliance: Immunity

---
Design circuit boards and products that pass continuous and transient immunity testing
---
Circuit board layout techniques to increase immunity to phenomena
How to specify and apply suppression components at the circuit board level
System level mitigation techniques for all EMC tests
How to prepare a test plan including standards, monitoring methods,and pass/fail criteria
The 12 keys to protecting your device at the external, internal, and firmware levels
How to minimize self-interference issues
How to save money on pre-compliance testing in your own office
Troubleshooting techniques for each of the 7 immunity tests, and equipment options to suit your budget
How to get the most out of your RF transmitter by minimizing interference from other parts of your circuit (RF Desense)
12 mitigation methods to avoid radiated immunity problems
Hardware Design Engineers
Hardware design engineers of all levels who want comprehensive training on design for immunity compliance
Testing/Compliance Technicians
Testing/compliance technicians who want to understand how aspects of design affect immunity performance
Test Labs
3rd party test labs that want to train up test engineers on design for compliance
Junior Electronics Engineers
Junior electronics engineers and new university graduates who want to add EMC design to their resume (a highly sought after skill)
| Lesson | Time |
| --- | --- |
| Introduction | 8m:07s |
| Standards, Test Plans, Monitoring Methods & Pass/Fail Criteria | 1h:35m:27s |
| Electromagnetic Coupling Mechanisms | 44m:54s |
| Overview of Immunity Protection Methods | 45m:04s |
| Electrostatic Discharge (ESD) | 1h:00m:16s |
| Electrical Fast Transient (EFT) | 45m:45s |
| Surge | 32m:24s |
| Transient Immunity Assignment | - |
| Power Quality | 44m:31s |
| Radiated Immunity | 1h:29m:14s |
| Conducted Immunity | 1h:11m:06s |
| Minimizing Interference to Wireless and Analog Circuitry | 2h:06:58s |
Learn how to design, prepare, test and troubleshoot products for a suite of the most common EMC tests including:
ESD
EFT
Surge
Conducted Immunity
Radiated Immunity
Magnetic Field
Power Quality
Focusing on the PCB and enclosure levels, the course is tailored for electronics engineers, technologists and anyone involved in designing, testing or troubleshooting products for electromagnetic issues.
---
---
---
The EMC Design For Compliance (Immunity) Course
11 Video Lessons
10 Case Studies
5 Review Quizzes
8 Video Simulations
1 Optional Assignment
1 Year Unlimited Access
Certificate of Completion
---
---
Tuition: Request Pricing
Setting: Online/Virtual
Course Length: 11 Hours
---
Enroll now, and learn to prepare your designs to pass immunity testing the first time
---
---
Some of our Happy Customers:
---
---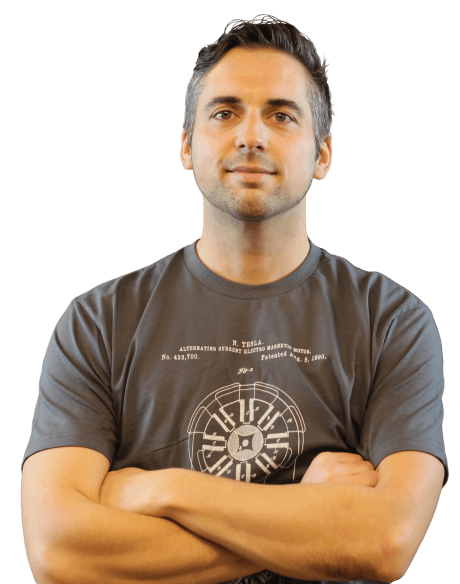 Andy Eadie
EMC Engineer | Hardware Design Engineer | EMC FastPass Founder
Andy is a hardware design engineer and the founder of EMC FastPass.
He designed hardware products for 10 years before building and running an FCC listed EMC test facility. In 2014 he founded EMC FastPass with the goal of making EMC education interesting, accessible and globally available.