EMC Design for Compliance: Emissions

---
Learn to design products that pass radiated and conducted emissions testing
---
---
   
What You'll Learn:
How to optimally place and route circuit boards to minimize electromagnetic interference
The EMC Design Rules IBM use to consistently pass EMC testing the first time



How to maintain optimal EMI performance while reducing the circuit board layer count to save on production costs

How to design switched-mode power supplies to pass radiated and conducted emissions tests
The low cost, 3-step process for measuring noise currents to predict a pass or fail result before sending a device to a test lab
The 5 most common high speed digital design mistakes that lead to poor EMI and failed emissions tests

Who Is This Course For?

Hardware/Electrical Engineers
Engineers who work with circuit boards, enclosures and systems

Testing Technicians/Engineers
Testing and compliance engineers who work with electronic products

Product Designers/Project Managers
Anyone involved in product design who needs to care about EMC

Academics
Engineering professors, students and graduates

Course Content:
---

Course Description:
Design for EMC compliance can often be a daunting subject. Huge textbooks are common but unfortunately they are not suited to training up a workforce quickly and effectively on EMC design techniques.
In this step-by-step course, using a combination of professionally recorded presentations, video demonstrations and case studies, you'll learn the ins and outs of design for compliance.
Progress through the course at your own pace and complete the review quizzes to ensure you've mastered the key concepts before moving on.
All modules are pre-recorded and are accessible at any time in the member's area. They are intended to be used as a reference to address specific design issues throughout your design process.
Once you've watched all of the modules (we track your progress) and successfully completed the tests every enrolled student will be presented with a certificate of completion.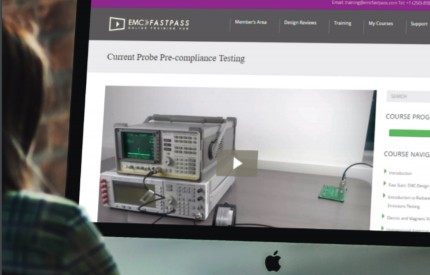 Although the focus is on helping you to get your products through radiated and conducted emissions testing first time around, the design techniques also have the added benefit of improving the internal EMC performance of your product.
Cleaner power supplies, increased noise margins, finer analog measurements, larger eye diagrams and increased RF sensitivity are all typical side effects of good design for EMC performance.
Enroll now, and get the knowledge to identify, eliminate, and avoid EMI problems at the source.
---
The EMC Design for Compliance: Emissions course


32 Video Lessons


14 Review Quizzes
---
---
1 year unlimited access


Certificate of Completion
---
Tuition:  

   Request Pricing
Setting:   

  Online/Virtual
Course Length:   

  22.25 Hours
Colin O'Flynn
CTO, NewAE Technology Inc.


"Andy's EMC Design for Compliance training is a great mix of theory with practical experiments, and helped me intuitively understand where EMC problems occur and how to avoid them."
Richelle Eck
Engineering Manager, Inuktun Services Inc.


"The courses have really made a difference in the thinking and approach of our electrical engineering team. They now consistently think about design for emissions and immunity as an integral part of our design process. The training has been extremely valuable."
Dave McCall
Lead Engineer, Steris Medical


"Thank you, Andy! Great course! I learned a lot, understand EMC much better and now am eager to apply that knowledge to a few applications here that have been troubling me."

About The Instructor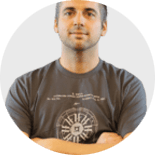 Andy Eadie
EMC Engineer | Hardware Design Engineer | EMC FastPass Founder
Andy is a hardware design engineer and the founder of EMC FastPass.
He designed hardware products for 10 years before building and running an FCC listed EMC test facility. In 2014 he founded EMC FastPass with the goal of making EMC education interesting, accessible and globally available.