Intrinsically Safe (IS) Hardware Design Online Training

---
Master 60079-0 and 60079-11 certification
---
Trusted processes and best practices for embedded designers doing intrinsically safe products
How to navigate and understand the key information in the 60079 series of Hazardous Location certification standards for UL/CSA, IEC and ATEX certification.
How to design hardware within the limitations of the standards.
How to review and discover non-compliances before starting intrinsic safety certification.
How to build strategies for successfully navigating the intrinsic safety certification process to minimize time and cost.
How to maximize the probability of achieving compliance on the first attempted assessment
Engineers
Engineers tasked with designing hardware intended for intrinsic safety certification and deployment in hazardous locations where the explosion hazard is gas-based (Class I Division 1 Group A, B, C, D or Class I Zone 0 Group IIC)
| Lesson | Time |
| --- | --- |
| Introduction | 8m:00s |
| Background Information & Navigating Standards | 1h:59m:15s |
| 60079-11 Part 1 | 1h:41m:40s |
| 60079‐11 Part 2 | 1h:51m:34s |
| 60079-11 Part 3 | 2h:02m:21s |
| Fundamentals: Part 1 | 1h:15m:13s |
| Assignment | - |
| Fundamentals: Part 2 | 2h:04m:18s |
| Fundamentals: Part 3 | 1h:57m:31s |
| Process | 1h:49m:13s |
| Lithium Ion Battery Assembly Case Study | 1h:49m:22s |
| LCD Case Study | 1h:50m:18s |
| DC-DC Case Study | 1h:51m:09s |
| IS Course Summary | 20m:01s |
Intrinsically Safe (IS) hardware design and certification to hazardous location standards for US, Europe and the rest of the world is an extremely challenging, time-intensive and expensive process.
Even the smallest oversight or design error can cost tens of thousands of dollars in lost certification fees and months of time waiting, fixing, and resubmitting a design only to fail again.
Engenuics has over 15 years of experience certifying intrinsically safe products globally. This course summarizes that experience and delivers the most critical information to your hardware designers to greatly de‐risk the process of creating and certifying products.
As with all Engenuics courses, this course packs in a lot of information and challenges participants to prove their knowledge through hands‐on case studies and take‐home exercises. Extensive take‐home material on intrinsic safety is provided for future reference.
---
---
---
The Intrinsically Safe (IS) Hardware Design Course
13 Video Lessons
Certificate of Completion
---
---
Tuition: Request Pricing
Setting: Online/Virtual
Course Length: 20.5 Hours

""With close to 30 years of experience in electronic design, most courses I attend bring me usually below 40% of new learning. In this course, it is more than 90% of new stock for me. I really feel it worth the value I paid in this case."
– Jacques Marcotte, ABB Inc.


"I took an FM 3610 course back in 2005, but I think I've gotten more out of the first couple hours of this course than I did in the two days at that FM course."
— Eric Holland, Avery-Weigh Tronix

"The course already helped me a lot with an initial assessment for quotation for a new project."
— Corné Voogt, Neways Electronics
Some of our Happy Customers:
---
---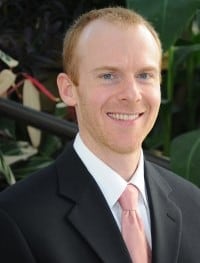 Jason Long (B.SC.EE)
Jason Long, P. Eng, graduated in 2002 from the Schulich School of Engineering and has spent the last 13 years doing embedded hardware and firmware development.
Many of the products he has created or advised on have been certified intrinsically safe and he has a 100% track record of successful certifications for both portable and fixed applications.