GET EMC RIGHT FIRST TIME
---
Learn how to design a circuit board that will pass emissions and immunity testing first time, today!
This is the essential full industry acclaimed 8-chapter eBook (78 pages), used by thousands of engineers around the globe.
---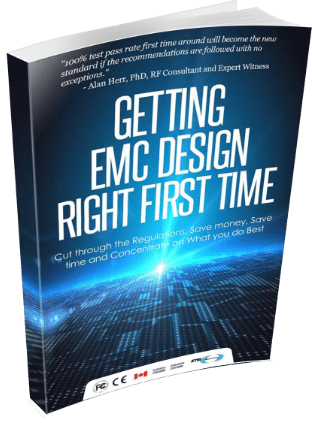 ---

---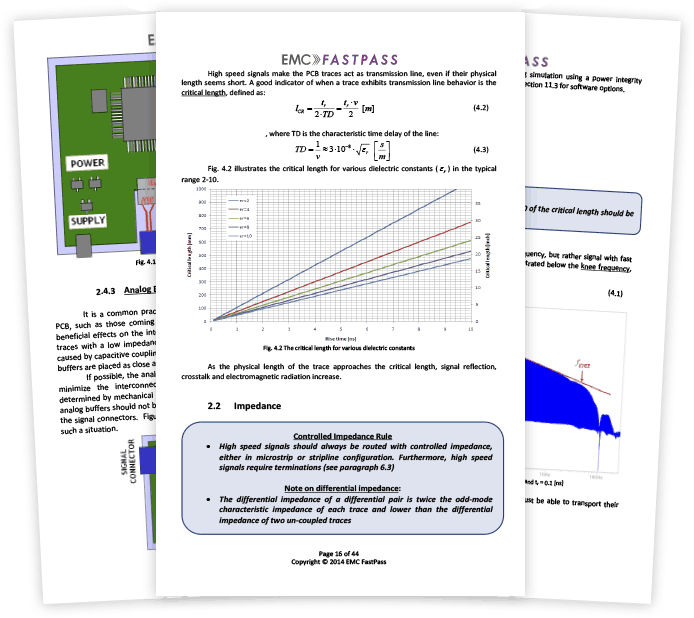 *8 CHAPTERS /76 PAGES
---
In this eBook, we cover:
Grounding & planes
High-speed considerations
Single-ended and differential impedance characteristics
Terminations
Placement and partitioning
Routing strategies and techniques
Crosstalk
Victims and aggressors
Component selection
High-speed filtering
Power supplies
Routing guidelines
ESD mitigation options
Helpful utilities
And much more....
GET EMC RIGHT FIRST TIME
This is the best organized, understandable and readable dissertation on EMC control I have seen in many, many years. Should be mandatory reading for every incoming engineer regardless of experience. A 100 % pcb passing on the first pass will become a standard if the checklist is followed with no exceptions.Alan Herr, Ph.D. RF Consultant, Expert Witness at Cetan Nagin SIGINT/COMINT/ABI.