PRODUCT DESIGN CONSULTANCY
Limbic Consulting
---
Here in Victoria, BC, I share physical office space with a vibrant technology company called Limbic Consulting. 
I no longer personally offer hardware design services, but I recommend Limbic to any manufacturers seeking to outsource design services.
Limbic is a concept to production focused product design consultancy with a talented team and wide-skillset that includes strong expertise in:
Hardware design
Firmware design
Internet of Things (IoT) product development
Digital signal processing
Cloud computing
Full stack web development
Computer vision
Analytics/machine learning
---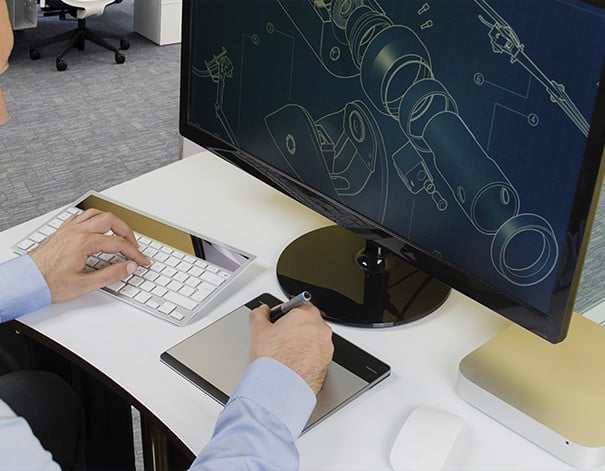 "Limbic Consulting's work translating computer vision papers into proof of concept got us off the launchpad fast, turning vision into reality"Ryan Smith, CEO, Digital Animal Interactive
"We have worked with Limbic as consultants over the past 4 years and continue to be highly impressed by their full spectrum capabilities. They have shown excellence in the domains of data science and visualization, cloud computing, signal processing, and embedded systems development."Will Bauer, Moment Research
"Limbic Consulting has helped us solve some very difficult and complex problems. Their team is talented, professional and enjoyable to work with"Andrew Snook, CTO StreamOn/Futuri
Limbic Consulting use agile and lean startup techniques to deliver value in the form of a working product every two weeks.
They design and build products the right way by helping you to define your minimum viable product (MVP) from the outset. The iterative and agile development methods allow you to test your market hypothesis as quickly and cost effectively as possible to guarantee you are building the product your customers want.
As part of the product design process, EMC is taken into account from the outset and equipment is on-hand to do most emissions and immunity pre-compliance testing as well as troubleshooting. Additionally, EMC FastPass is always available to undertake EMC design reviews at the prototype or pre-production stage of the process.
Get Started Today
---
To learn more about Limbic Consulting and their team, visit their website at the link below
---
Learn More